Albert Mertz Catalogue Raisonné is an archive of the works by the Danish artist Albert Mertz (1920-1990).
The works will be published here and the goal is to eventually present the collected oeuvre of Albert Mertz
and texts by him and about his work.
CA = Clausens Archive. The artwork will be shown in a B/W photo taken from Clausens Kunsthandels extensive index card archive on Mertz' works.
Albert Mertz Catalog Raisonné is an art history research project by art historian Christian Hald Foghmar,
supported by the Novo Nordisk Foundation and hosted by Sorø Kunstmuseum.
All images and texts appears © 2019 Copyright Albert Mertz – Catalogue Raisonné.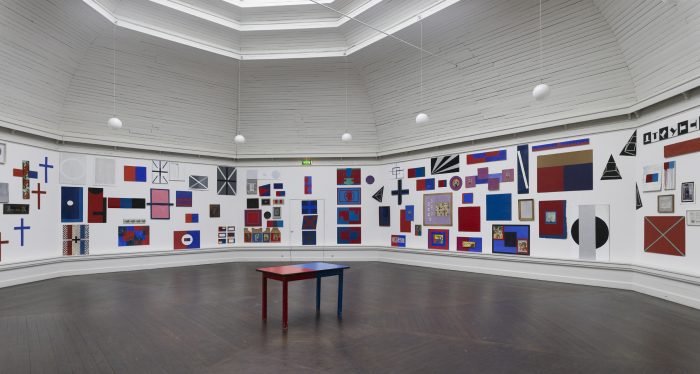 Albert Mertz: " Duer ikke? Næste!"
Curated by Jørgen Michaelsen. Den Frie Udstillingsbygning, Copenhagen, 2007.
Photo Anders Sune Berg